ChatGPT: The Game-Changing Tool for Insurance Agents in 2023 and Beyond
Exploring the Impact in 2023 and BeyondOpenAI's state-of-the-art language model, ChatGPT, has the capability to revolutionize the insurance industry by providing a wide range of services to make life easier for agents. In this blog, we'll be looking at how ChatGPT can benefit insurance agents in 2023 and beyond.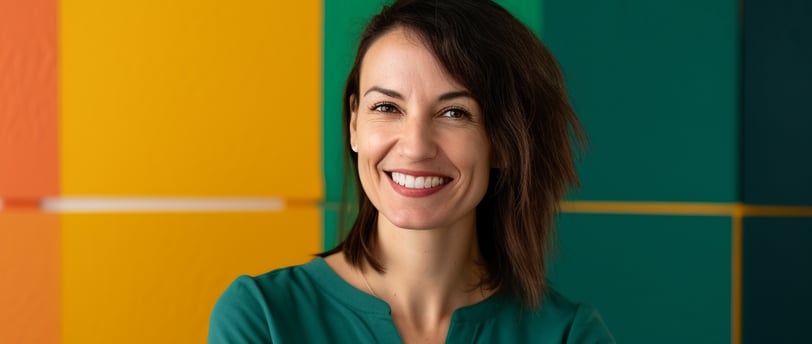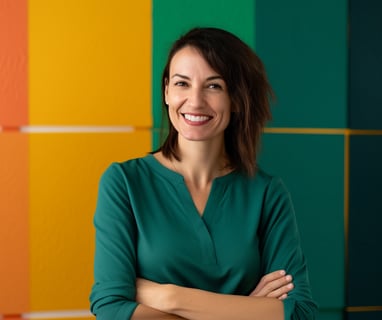 In order to stay competitive in the ever-changing insurance landscape, it is imperative that insurance agents stay up-to-date with the latest advancements in the industry. This means utilizing new tools and techniques to optimize their business operations.
Exploring the Impact in 2023 and BeyondOpenAI's state-of-the-art language model, ChatGPT, has the capability to revolutionize the insurance industry by providing a wide range of services to make life easier for agents. In this blog, we'll be looking at how ChatGPT can benefit insurance agents in 2023 and beyond.
By using ChatGPT for customer service, insurance agents can save time and money, while providing a more efficient customer service experience.
ChatGPT can help insurance agents with accurate risk assessments. By leveraging a vast amount of data points, ChatGPT can provide more precise evaluations. This, in turn, can help customers get the right coverage for the right price, and help insurance agents process claims and answer customer inquiries quickly and efficiently.
If you are an independent insurance agent, you may not be the best at writing social media posts. However, in the current digital age, social media promotion is a key marketing tool. You may need to create content for your Facebook, Instagram, and LinkedIn accounts. The good news is that ChatGPT can provide you with the perfect captions and content. All you need to do is input the correct data and the AI technology will provide you with the most accurate and useful information for your posts.
ChatGPT offers an amazing opportunity for insurance agencies to streamline their operations and save time and money. Its capabilities range from customer support to underwriting and claims handling, as well as policy management. Automation of tedious processes such as approvals and assessments can be achieved with ChatGPT, eliminating the need for human intervention and providing accuracy and efficiency.
ChatGPT can make email marketing more efficient and effective by providing personalized and engaging content, analysing customer data, suggesting target segments for campaigns, generating subject lines and product descriptions for promotional emails, and automating repetitive tasks. This can help insurance agents save time and resources while still getting quality results.
ChatGPT makes automating routine tasks easy, so you can get the most out of your insurance marketing strategy! With ChatGPT, you can quickly generate and send targeted email blasts and texts. Plus, by training ChatGPT with customer info like past purchases, demographic data, and preferences, you can create ads specifically tailored to each client. Say goodbye to tedious manual work and hello to boosting sales with personalized messages sent at the perfect time.
ChatGPT can utilize customer data to gain insights into customer preferences and behavior, helping insurance agencies make educated decisions and refine their products.
ChatGPT has the potential to revolutionize the insurance industry by improving efficiency, lowering costs, and providing better customer service. However, it is important to keep in mind that the technology is still in its infancy. The ultimate success of ChatGPT will depend on how it is adopted and integrated into existing processes.
OpenAI takes data privacy and security seriously and has implemented strong safeguards to protect customer data. Users should be aware of the data collected and shared when using ChatGPT and take necessary steps to ensure their privacy is protected.
ChatGPT has been trained using a sizable dataset, but as it is a machine-learning model, it is possible it may make mistakes or provide incorrect information. Therefore, it is important to check the accuracy of any information supplied by ChatGPT before using it.
It is important to be mindful of the potential biases that ChatGPT may contain due to its training data, which is sourced from the internet. Thus, it is essential to take into account multiple sources of information when making important decisions, rather than solely relying on ChatGPT.
ChatGPT can be beneficial if employed appropriately, taking into account its restrictions and associated risks.
Automating customer service conversations: ChatGPT can be used to automate customer service conversations and provide a more efficient way of responding to customer inquiries.

Generating automated personalized content: ChatGPT can generate personalized content quickly and accurately. This can be used to create content for websites, blogs, and other online platforms.

Generating text for natural language processing: ChatGPT can generate large amounts of text quickly and accurately. This can be used in natural language processing applications, such as machine translation, text summarization, and text classification.
Using ChatGPT is simple. First, choose the OpenAI products and services that best suit your use case. Then, follow the steps necessary to integrate ChatGPT into your application or platform. These steps may include API access, using pre-trained models, or customizing and fine-tuning the model.
Are you familiar with ChatGPT? If not, here are some interesting facts you may not have known:
ChatGPT is an artificial intelligence-based customer service platform that enables businesses to automate customer conversations. It uses natural language processing (NLP) to understand customer queries and provide accurate, personalized responses. Additionally, ChatGPT can help reduce customer service costs and improve customer satisfaction. It also has a range of features, including voice recognition, analytics, and integration with other platforms. So, whether you're an insurance agent or a customer, ChatGPT can make your life easier!
In conclusion, ChatGPT will be a revolutionary AI for insurance agents and agencies by 2023, as it will automate mundane tasks, improve customer service, increase personalization, and heighten productivity. This powerful tool has the potential to completely change the way insurance agents do business.
By utilizing ChatGPT, insurance agents can become more efficient in their workflow, increase customer satisfaction, and maintain their competitive edge. With the growing popularity of chatbots, insurance agents who adopt ChatGPT will be able to remain successful in the years to come.