Datasumi is thrilled to have been acknowledged by the esteemed Crown Commercial Service as a top-tier public sector supplier in the United Kingdom, specializing in G-Cloud 13 agreement (RM1557.13). This accolade showcases the relentless efforts and dedication of our proficient team in crafting innovative solutions, purpose-built for the public sector.
Our unwavering dedication to delivering superior service has been endorsed by the CCS, reflecting our competency in devising secure and successful solutions for our clients. Gaining recognition from the CCS opens doors to procurement possibilities with esteemed organizations like the Department for Education, the Department of Health and Social Care, and the Home Office.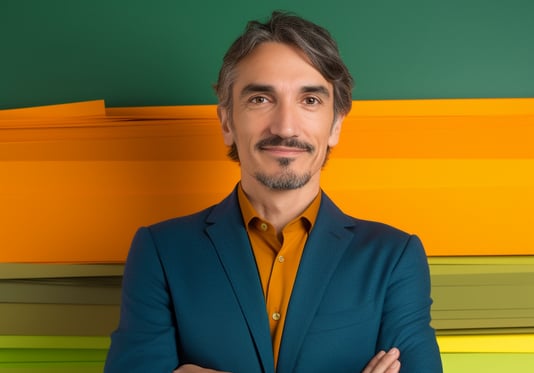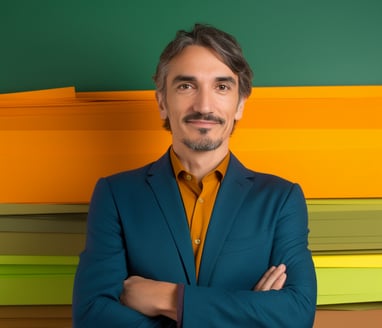 9 November 2022: Datasumi is delighted to have been named a supplier on Crown Commercial Service's (CCS) G-Cloud 13 agreement (RM1557.13) Marketplace. This will enable the government and public sector to to purchase commoditised cloud-based computing services, including many off-the-shelf and pay-as-you-go cloud solutions.
G-Cloud 13: Harnessing the Power of the UK Public Sector Procurement with RM1557.13
The Crown Commercial Service (CCS) is revolutionising public sector procurement by offering unparalleled value in purchasing standard goods and services through the innovative G-Cloud 13 (RM1557.13) framework. This pioneering approach provides seamless and efficient access to cutting-edge software technologies for the UK public sector over the next five years, with G-Cloud 13 ensuring swift procurement of bespoke software solutions to meet exacting requirements.
Sevag Balkorkian, Director of Datasumi, commented, "Securing our place on CCS's G-Cloud 13 is a phenomenal opportunity to showcase our state-of-the-art technology and streamline public sector purchasing. CCS has recognised our unwavering commitment to delivering exceptional quality and service, and we are thrilled to join the ranks of the nation's leading suppliers. We are dedicated to maintaining the highest standards and providing the best products and services to our public sector clientele."
Achieving G-Cloud 13 (RM1557.13) approval via CCS not only highlights our innovative technology capabilities but also simplifies procurement processes for our public sector partners. This prestigious accolade underscores our relentless dedication to delivering top-quality products and services, positioning us amongst the most esteemed suppliers in the country.
We take immense pride in this accomplishment and are committed to upholding excellence in delivering market-leading services and products to the public sector. As an organization focused on providing reliable and effective solutions, we eagerly anticipate the myriad of milestones G-Cloud 13 will unveil for us.
This milestone also fosters growth and innovation, enabling us to showcase our expertise within the public sector and contribute to a brighter future through our cutting-edge technology solutions. It solidifies our standing as a reliable partner for government and public organizations, empowering them to harness off-the-shelf and pay-as-you-go cloud solutions to enhance their operations and make a lasting positive impact on society.
The G-Cloud framework, a government digital marketplace, has transformed cloud based procurement of public sector digital services in the UK and further facilitated access to government contracts. It has offered greater choice for customers to achieve the best value for money by providing an easier way to identify and procure solutions and service providers, without the need for an intensive and expensive tendering process.
G-Cloud has witnessed significant uptake with central government buyers, whereas adoption by local government buyers has been more gradual. Tapping into the wider public sector, including local government sector, NHS trusts, universities, blue light services, devolved administrations etc. represents key future growth opportunities for the G-Cloud framework and the suppliers listed on it.
In summary, our inclusion in the G-Cloud 13 framework via CCS is testament to our technological prowess and the superior quality of our services and products. It paves the way for continued success within the public sector, and we are excited for the journey that lies ahead, eagerly poised to realise our full potential under the G-Cloud 13 agreement (RM1557.13).
Frequently Asked Questions
What is G-Cloud 13 RM1557.13? G-Cloud 13 is the latest iteration of the UK Government's cloud services procurement framework. It helps public sector organizations purchase cloud-based services, tools, and resources from pre-approved vendors listed on the Digital Marketplace.

How can I become a supplier on G-Cloud 13? Suppliers need to apply to the G-Cloud 13 framework to become an approved supplier. To apply, suppliers must submit an application during the tender opening period via the Digital Marketplace. They must provide relevant information, complete necessary forms, and agree to the framework agreement's terms and conditions.

When is the application window for G-Cloud 13? The application window for G-Cloud 13 opened on 20 June 2022 and closed on 21 July 2022. Suppliers who have missed the deadline need to wait for the next iteration or apply for other frameworks available on the Digital Marketplace.

Who can use G-Cloud 13? G-Cloud 13 is accessible to all UK public sector organizations, including central government, local government, health, education, emergency services, defense, and non-profit organizations.

How does the purchasing process work on G-Cloud 13? Buyers can use the Digital Marketplace to search for and compare available cloud services. They can create a shortlist, further evaluate the services based on criteria such as price and capability, and finally award a contract directly to the selected supplier.
What types of services are available on G-Cloud 13? Services are divided into three main categories: Cloud Hosting, Cloud Software, and Cloud Support. Services include infrastructure-as-a-service (IaaS), platform-as-a-service (PaaS), software-as-a-service (SaaS), and various support services such as training, implementation, and data migration.

How long is a G-Cloud 13 contract? G-Cloud 13 contracts are primarily for 24 months, with the possibility of extending for two additional periods of up to 12 months each, not exceeding a total of 48 months.

How can I find services on G-Cloud 13? Buyers can use the Digital Marketplace to search for services based on their requirements, filter by categories (Cloud Hosting, Cloud Software, Cloud Support), and further refine their search using keywords or filters like price, location, or supplier type.

Are there any fees for using G-Cloud 13? There are no fees for buyers using the Digital Marketplace to find and purchase services. However, suppliers pay an annual subscription fee and a commission (currently set at 0.75%) on the value of any sales made through G-Cloud 13.

What's the difference between G-Cloud and other procurement frameworks? G-Cloud focuses exclusively on cloud-based services and is designed for public sector organizations to procure these services more easily and quickly. Other frameworks, such as DOS (Digital Outcomes and Specialists), focus on different areas like digital specialists, software development, or IT consultancy services.
Tell us a bit about yourself, so we start a conversation.