Are you looking to unleash the full potential of Tableau Software for your business? Look no further than Datasumi, a leading technology consultancy renowned for its expertise in Tableau consulting services. Our seasoned team boasts extensive experience in working with Tableau, boasting unparalleled knowledge of its features and capabilities to help you visualize and analyze your data like never before.
Experience the Datasumi Difference with Our Comprehensive Range of Tableau Services: At Datasumi, we are committed to providing top-notch Tableau consulting services to maximize your returns on Tableau investments.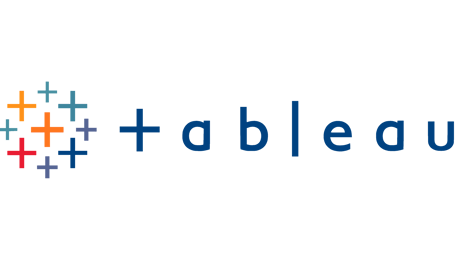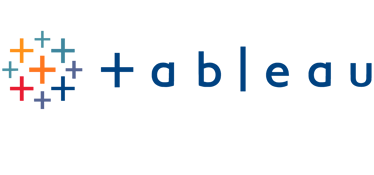 Have the Need to Visualise Data?
Unlock the power of your data with our comprehensive Tableau Consulting Services. Our expert team specializes in data architecture design, dashboard development, data integration, and performance optimization. Our mission is to help you maximize your Tableau investment through custom solutions, training, and ongoing support.
Discover the Full Potential of Tableau with Our Expert Consulting Services:
Assessment: With a focus on your business objectives and data needs, we analyze your existing data sources, systems, and processes to identify areas for improvement and capitalize on opportunities.

Design: As experts in Tableau software, we create custom-designed solutions that deliver visually appealing dashboards and reports, providing actionable insights into your data.

Development: Collaborating closely with your team, our consultants guide the seamless implementation of the solution and address any issues that may arise during the process.

Testing: Prior to deployment, we conduct thorough testing to confirm that the solution meets your expectations and performs as intended.

Deployment: Once testing is complete, we ensure the solution is deployed in your environment, complete with all necessary configurations for optimal performance.

Training & Support: Your success is our priority. We offer comprehensive training and support services, equipping your team with the skills needed to effectively utilize the solution and maximize your Tableau investment.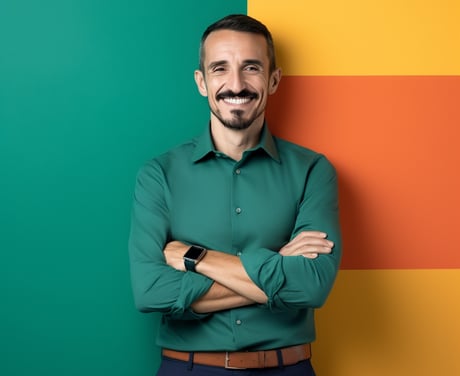 Leverage our expert Tableau Consulting Services to drive data-driven decision-making in your organization. Empower your business with a custom Tableau solution and realize the full potential of your data.
At Datasumi, we are committed to delivering exceptional Tableau consulting services that help our clients achieve their data-driven objectives. Our experienced consultants have a proven track record of designing and implementing customised solutions that deliver remarkable results. Contact us today to learn more about our Tableau consulting services and how we can help your organisation unlock the power of your data.
Let's Assess The Opportunity
Let Analytics work for you
Are you struggling to get started with Tableau and need assistance? Don't stress - our Tableau Consulting Services are here to guide you. Our skilled team possesses the expertise to simplify the process and develop a strategic roadmap for your success.
Our team of Tableau consultants enables you to make the most of your Tableau experience. We can assist you in aggregating and interpreting data accurately, empowering your organization to make data-driven decisions that lead to long-term success.
Business Analytics in Action
Use Business Analytics Efficiently
Properly identifying and prioritizing the most relevant data-driven initiatives and business goals is critical for the effective operation of any company. With our Tableau Consulting Services, we will evaluate your specific requirements and address your needs.
Every top organization invests in business intelligence and analytics, understanding the substantial potential for return on investment. Utilizing our Tableau Consulting Services will enable your business to become more intelligent, agile, and efficient.
Frequently Asked Questions
What is Tableau Consultant? Tableau Consultant provides businesses with expertise and guidance on utilising Tableau's data visualisation capabilities to gain insights and make data-driven decisions.

How can Tableau Consultants help my organisation? Tableau Consultants can help organisations gain more significant insights into their data, create visualisations to understand it better and develop strategies to use data more effectively. Tableau Consulting can also support organisations dealing with various data sources and technologies.

What are the benefits of Tableau Consultants? Tableau Consultants can provide organisations with a better understanding of their data, uncover hidden insights, and develop strategies to utilise their data more effectively. It can also help organisations save time and money by streamlining the process of data analysis, visualisation, and decision-making.

What services does Tableau Consultant provide? Tableau Consultant offers various services, including data analysis, visualisation, dashboard development, and storytelling. It also provides training and guidance on effectively using Tableau to gain insights and make data-driven decisions.

How long does it take to get started with Tableau Consultant? Depending on the complexity of the project and the availability of resources, the timeline for a Tableau Consulting project can vary significantly. Generally, it takes 1-2 weeks to develop a plan and start the project.
What types of data can Tableau Consultants work with? Tableau consultants can work with various data sources, including structured, unstructured, and streaming. It can also work with multiple data formats like Excel, CSV, and JSON.

How much does Tableau Consultant cost? The cost of Tableau Consulting varies based on the scope and duration of the project. Generally, Tableau Consulting projects start at a few thousand dollars and can range up to tens of thousands.

What is included in a Tableau Consulting project? A typical Tableau Consultant project contains data analysis, visualisation, dashboards, and the development of data stories. Additional services such as data transformation, data preparation, and predictive analytics may also be included depending on the project requirements.

What is the best way to get started with Tableau Consultant? The best way to get started with Tableau Consultant is to contact a Tableau Consulting partner and discuss your project requirements. A partner can provide you with a comprehensive plan, timeline, and cost estimate for the project.

Who are your Tableau experts? Our Tableau Consultant teams are composed of experienced data scientists, data analysts, and visualisation experts. They have the technical knowledge and expertise to help organisations gain insights from their data, develop visualisations, and create dashboards.
Tell us a bit about yourself, so we start a conversation.