Harnessing the Potential of Chat GPT 4: A Look at the Most Innovative Applications in Chat Technologies
Uncover the endless possibilities of ChatGPT 4 technology as we delve into its groundbreaking applications in various industries. Revolutionize your business with AI chatbots today!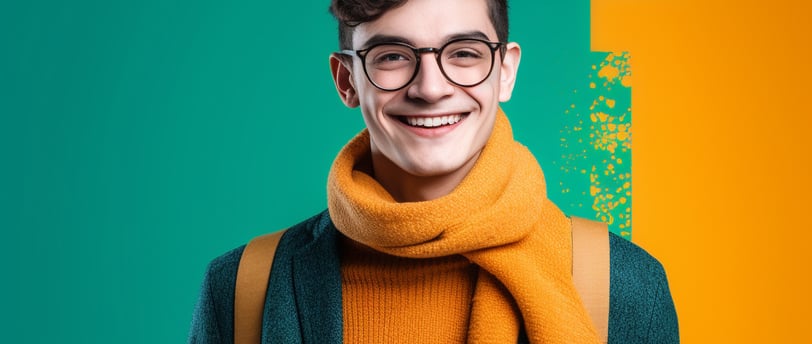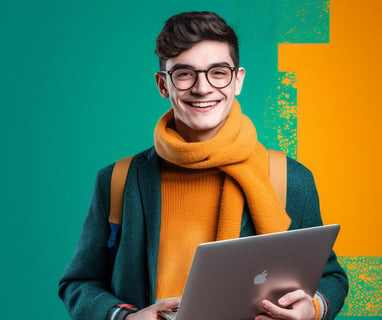 As artificial intelligence moves rapidly towards the forefront of emerging technologies, the potential of Chatbots and GPT-4 (Generative Pre-trained Transformer version 4) has never been more apparent. ChatGPT 4, the latest iteration of the GPT series, has been lauded as one of the most powerful language models in existence. This has resulted in the development of a myriad of innovative applications across various industries, effectively changing the landscape of the chat technology industry.
In this blog post, we will explore the untapped potential of Chat GPT 4, discuss its impact on customer service, healthcare, gaming, and more. We will also look at the possible future of these technologies and how they can shape the global economy.
Before delving into the specific applications of ChatGPT 4, it is essential to understand the basics.
What is GPT-4 and why is it Important?
GPT-4 is a state-of-the-art language model powered by artificial intelligence. It is the fourth version of OpenAI's GPT series and is designed to generate human-like text when prompted with a specific input. Being an advanced AI model, it is capable of exceptionally complex sequence-to-sequence processing and sophisticated natural language understanding.
The significance of GPT-4 lies in its ability to leverage AI for numerous applications, making it a game-changer for a variety of industries. From designing more efficient customer service chatbots to creating realistic video game characters, GPT-4 enables us to revolutionize communication and interaction with machines.
Innovative Applications of ChatGPT 4
Now that we have an understanding of what GPT-4 is, let's explore some of its most innovative applications across various fields.
I. Customer Service and Support
Traditional customer service has faced limitations, particularly when it comes to accurately identifying customer issues and providing instantaneous support. This is where Chat GPT-4 comes in, offering a much-needed solution to these challenges.
GPT-4-driven chatbots are capable of handling customer queries rapidly, understanding natural language inputs, and providing relevant responses in real-time. This, in turn, reduces the workload on customer service agents and provides customers with a seamless experience.
Moreover, AI-powered chat support enables businesses to gather valuable data and insights on customer behavior, preferences, and feedback. This information can then be utilized to optimize business processes or identify potential growth areas.
II. Healthcare
The healthcare sector can significantly benefit from the implementation of Chat GPT-4 technology. By incorporating AI chatbots in healthcare settings, patients can receive preliminary diagnoses, schedule appointments, and even contact healthcare professionals more efficiently.
One fantastic example of this is Buoy Health's chatbot, which utilizes Chat GPT-4 to interview patients about their symptoms and offers possible diagnoses. This innovative use of chatbots not only streamlines patient interactions but also reduces the burden on healthcare professionals.
Additionally, ChatGPT 4 can be used to create personalized care plans and medication reminders for patients, leading to better compliance and improved health outcomes.
III. Gaming and Virtual Worlds
Interactive gaming experiences are becoming increasingly popular, and GPT-4 has the potential to revolutionize this sector by creating more immersive, engaging adventures for gamers. By powering video game characters with Chat GPT-4, developers could create truly realistic characters that communicate and behave in a human-like manner.
These AI characters would be capable of responding to players' actions and adapting to various in-game scenarios, creating personalized experiences for each player.
IV. Content Creation and Marketing Automation
In the world of content creation and marketing, GPT-4 can be utilized to generate captivating articles, blog posts, social media updates, or ad copy. AI-powered content creation tools enable businesses to create engaging, high-quality content at scale, while reducing the time and effort required in traditional content creation processes.
Moreover, GPT-4 can be incorporated into marketing automation tools, allowing businesses to create personalized marketing campaigns, manage customer databases, and analyze performance metrics efficiently.
V. Language Learning and Translation
One of the most exciting applications of GPT-4 is its ability to aid in language learning and translation. GPT-4's advanced natural language understanding capabilities allow for the creation of accurate translations, making it an invaluable tool for global businesses and language enthusiasts alike.
Additionally, language learning applications powered with GPT-4 can enable users to engage in immersive, interactive learning experiences, bolstering the overall language acquisition process.
The Future of ChatGPT 4
The potential applications of Chat GPT-4 are virtually limitless. As AI development progresses further and businesses continue exploring innovative applications, we can expect to see even more groundbreaking uses of GPT-4 in various domains.
From improving access to quality education to revolutionizing the way we travel, Chat GPT-4 has the potential to reshape industries worldwide. By harnessing this powerful technology, businesses can stay ahead of the curve and adapt to a rapidly changing technological landscape.
Conclusion
There's no denying that GPT-4 and Chatbots have opened the doors for endless possibilities across various industries. By leveraging this technology, businesses and individuals can streamline operations, improve engagement, and create exceptional customer experiences.
As we continue to uncover the full potential of ChatGPT 4, we can look forward to innovative applications changing the way we interact with machines and laying the foundation for a new era in artificial intelligence.