Can Your C-Suite Handle Big Data
Organizations must embrace data-driven decision making, challenging assumptions & exploring new ways of working for greater insights than traditional methods offer.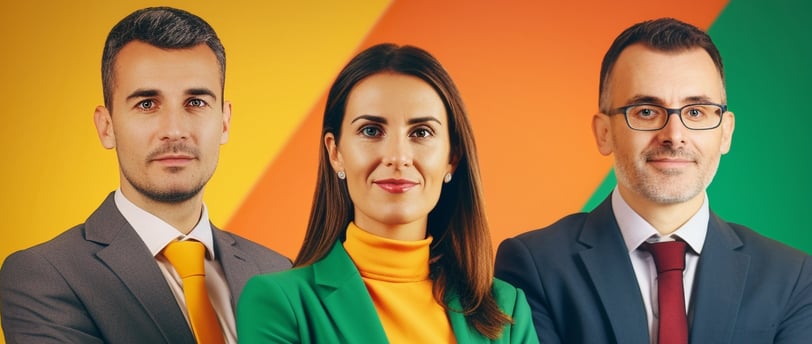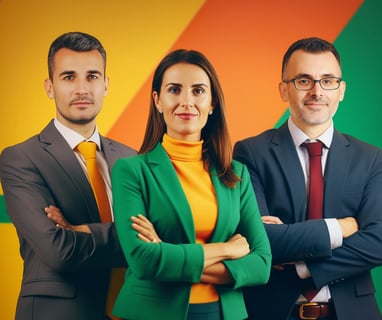 Many companies have created C-level roles in response to changing business conditions in the last three decades. The position of CFO grew in importance in the mid-1980s due to the demand for more efficient asset management and increased communication with investors. The need for a CMO increased as new channels and media made developing a brand more challenging, while CSOs were brought on board to help navigate complex and ever-changing global markets. Now, with the impact of data and analytics on business operations, companies may once again require additional top-level assistance.
In other cases, companies may create a new executive position to bring the analytics agenda to fruition. It is becoming increasingly clear that to capitalise on data-driven opportunities, companies will need to invest in a new breed of executives who understand the potential of data and can drive the necessary changes in the organisation.
Companies must recognise that data-driven decisions can be more insightful than traditional methods. This requires a shift in organisational culture, including adopting data-driven decision-making, the willingness to explore new ways of working, and the courage to challenge existing assumptions. They are developing a strategic plan. Companies should create a roadmap that outlines the data-driven transformation's goals, objectives, and processes while considering the technology, resources, and talent required and identifying data sources. Companies need to identify and access data from both internal and external sources to ensure that their analytics capabilities are comprehensive and up-to-date. They are collecting and organising data. Data must be collected, integrated, and organised into a single repository or platform to be accessed and used for analysis. They are designing insights. Companies should use their data to create models and develop insights that can be used to guide decision-making. They are deploying analytics. Companies should use the insights they've identified to guide developing, implementing, and optimising data-driven strategies.
Senior teams should acquire a knowledge of data analytics to understand what is rapidly becoming feasible and then lead a process within each significant business unit or function to identify where data analytics could deliver quantum leaps in performance. This exercise should be conducted by a senior executive with the influence and authority to inspire action.
Allocating the necessary resources, including people, time, and money. Establishing baselines and benchmarks for success.
Many companies fail to take full advantage of data analytics' potential without a clear strategy. Without proper discussion or sufficient time devoted to creating alignment on priorities, companies may lack the guidance necessary to develop a successful plan. To ensure success, companies should consider what to build, purchase, borrow, or rent and allocate essential resources such as people, time, and money. Additionally, establishing baselines and benchmarks for success is critical.
A senior leader with authority and experience must make strategic decisions when gathering data and creating advanced analytics models to improve performance. There are often substantial resources required, and with an abundance of external vendors offering core data, models, and tools, top-management experience is necessary to decide whether to build or buy.
Obtaining Analytics Knowledge
Retaining valuable employees with advanced skills and connecting them to business leaders to create predictive or optimisation models that can drive growth is a top-management task requiring strong mobilisation of resources. The current competition for such talent in the hottest market for advanced skills only increases the urgency of this task.
Companies are often taken aback by the substantial managerial effort required to pool human and economic resources between numerous departments and companies to create new decision-making tools and help frontline managers make the most of analytics models. To achieve success, a variety of managers need to come together united in the cause of transformation, overcoming obstacles in the realms of IT, business lines, analytics and training. When senior leadership does not dedicate themselves to the initiative, the potential for failure is great.
Enhancing frontline skills
Data scientists' sophisticated analytics must be embedded in daily tools managers and frontline employees use. The effort to adopt this, including formal training, coaching, and metrics, should not be underestimated in scale and scope.
Our experience shows that analytics initiatives are more likely to succeed when companies allocate at least half of their analytics investment to the frontline and when those who lead the effort have the authority to make decisions and drive the necessary change.
The evidence suggests that when there are powerful corporate data assets to take advantage of or when a particular department (like marketing or finance) has a lot of talent that can be used to create value, it is best for companies to manage their data-analytics strategies centrally. Sometimes, a centralised data analytics centre of excellence may be necessary to get a data analytics initiative off the ground or speed it up.
Frontline activities like mobilising resources and building capabilities must be conducted at the business unit or functional level, as priorities for using data analytics to increase revenues and productivity will vary. To maximise the impact of such frontline change, companies should ensure it is connected to core operations and management priorities and reinforced with clear metrics and targets. To ensure data analytics success, top teams and board members should first understand the scale of what is needed. This needs to be done in a way that respects the organisation's core sources of value and meshes with the existing structures.