Datasumi has just been recognized as a dependable supplier on the Automation Marketplace DPS, solidifying their expertise in automation technology and their ability to deliver top-notch solutions custom-fit for public sector organizations. With their presence now established on the Automation Marketplace, Datasumi can tap into a vast customer network and showcase their cutting-edge offerings to public sector entities all across the UK.
By joining forces with the automation marketplace DPS, Datasumi is fully committed to making a significant impact in the ever-evolving world of the public sector.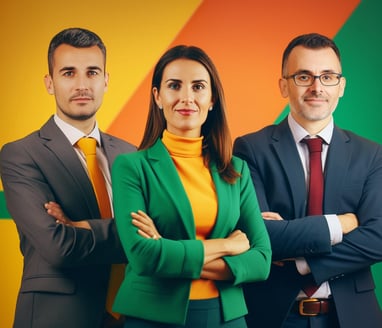 20th July 2020: Datasumi is delighted to have been named as a supplier on Crown Commercial Service's (CCS) – Automation Marketplace – the Technology Consulting Marketplace to enable the government and public sector to access new and emerging technology consulting. This is a significant milestone for Datasumi, as it is a testament to its high-quality products and services.
The Automation Marketplace Dynamic Purchasing System (DPS) is set to revolutionize the UK Public Sector's approach to procuring advanced software solutions over the next five years. With a growing demand for automation technologies, Datasumi is perfectly positioned to leverage this opportunity and establish a strong presence in DPS's automation marketplace. Offering an extensive array of automation solutions, the Automation Marketplace is a renowned online platform widely utilized by government departments and other public sector organizations. By securing a spot as a supplier on this platform, Datasumi can effectively expand its reach and showcase its innovative products and services to a broader audience, primarily government entities.
The Crown Commercial Service is dedicated to assisting the public sector in achieving exceptional commercial value while procuring standard goods and services. Datasumi can now actively contribute to this commitment through the automation marketplace DPS, cementing its place as a leader in emerging software technologies for the UK Public Sector. This remarkable opportunity enables Datasumi to directly engage with influential public sector organizations, paving the way for a significant impact in the world of automation.
Being named a Crown Commercial Service's Automation Marketplace supplier is a significant achievement for Datasumi. The Crown Commercial Service (CCS) is the UK government's procurement arm, ensuring that public sector organizations can access the products and services they need to operate efficiently and effectively. The Automation Marketplace is a digital platform established by CCS to connect public sector organizations with automation technologies, solutions, and services suppliers. This marketplace provides a streamlined procurement process for public sector organizations, allowing them to purchase automation solutions from pre-approved suppliers without going through lengthy and often complicated procurement procedures.
Sevag Balkorkian, Director of Datasumi, commented: "We're proud that our innovative technology has been approved to be showcased on the CCS Automation Marketplace. This framework agreement will benefit UK Public Sector customers from Datasumi's services!"
We are delighted to announce that our pioneering technology has been officially approved for inclusion in the CCS Automation Marketplace. This agreement will provide UK Public Sector customers access to the full range of services that Datasumi offers, making it easier than ever for them to benefit from the latest advancements in automation technology. We are incredibly proud to showcase our innovative solutions to the public sector and help them make their processes more efficient and cost-effective.
Explore the Premier Automation Marketplace DPS for Public Sector Procurement
The Crown Commercial Service (CCS) operates as the UK government's procurement division, streamlining the acquisition of essential goods and services for the public sector. The CCS Automation Marketplace is an exceptional platform that empowers public sector organizations to efficiently procure top-rated automation services from a carefully curated list of suppliers.
As an all-inclusive automation marketplace DPS, the platform covers various services like robotic process automation (RPA), intelligent automation, artificial intelligence (AI), and machine learning. Organizations can access the best of the industry, from large consulting firms to niche automation providers and small to medium-sized businesses, through the CCS Automation Marketplace.
The user-friendly platform enables public sector organizations to search for the necessary automation services and request quotes from their preferred suppliers. The suppliers on the CCS Automation Marketplace have undergone a stringent evaluation process and earned the CCS stamp of approval, ensuring that public sector organizations can trust the superior quality of the services offered.
Designed to save time and money in procurement while providing access to cutting-edge automation technologies, the CCS Automation Marketplace is revolutionizing public sector purchasing. Through a simplified procurement process and an extensive range of high-quality suppliers, the marketplace plays a pivotal role in assisting public sector organizations in delivering improved services to citizens. Experience seamless automation marketplace DPS with the Crown Commercial Service today!
Tell us a bit about yourself, so we start a conversation.