How to Get into Consulting: Your Ultimate Guide to Breaking into the High-Achieving, Fast-Paced World of Consulting
Discover the ins and outs of bagging a rewarding consulting job. Learn from industry experts and stay ahead of the competition. Happy consulting!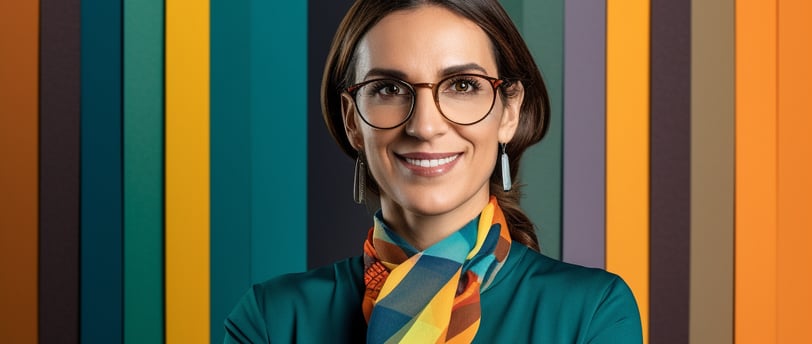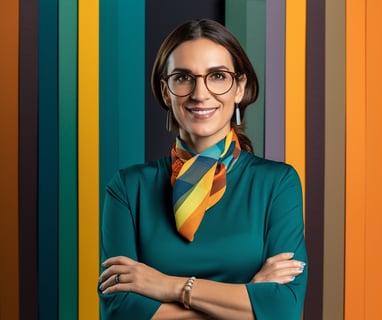 Imagine working with top-level executives, helping them make critical business decisions, and building a diverse and exciting career. Sounds interesting, right? This might be your life if you choose to work as a consultant. Consultants are highly sought-after professionals who provide expert advice and services to clients to help them overcome unique challenges, and achieve strategic goals. If you're fascinated by the idea of consulting and want to enter this prestigious and competitive field, this blog post is here to be your ultimate guide.
We'll tackle everything from understanding the consulting industry to polishing your skills, acing that job interview, and more. By the time you finish reading, you'll be well-prepared to jumpstart your path towards a rewarding consulting career.
Understanding the Consulting Industry
Before you decide to pursue consulting as a career, it's essential to gain a deep understanding of what the industry entails. Here are some key aspects of the consulting field that you should be aware of:
Sectors: The consulting industry is vast and made up of various sectors like strategy, operations, financial, human resources, IT, and more. You must be aware of the different sectors and narrow down your interests based on your skills and passion.

Top Firms: McKinsey, Bain, and BCG are the three most prestigious consulting firms, popularly known as the "Big Three." Other larger firms that offer consulting services include the big four accounting firms, Deloitte, EY, KPMG, and PwC.

Project-based Work: Consulting projects typically range from a few weeks to several months, depending on the complexity and scope. This means you'll be working on different projects throughout the year, offering valuable insights and innovative solutions to your clients.

Client Interaction & Travel: Consulting requires frequent interaction with clients, which might involve a considerable amount of traveling depending on your role and the firm you work for.
Developing the Skills
Now that you have a comprehensive understanding of the consulting landscape, it's time to develop the skills most valued in this industry. Here are some of the most important skills for a successful consulting career:
Problem-solving: As a consultant, you'll need the ability to think critically, analyze complex issues, and develop actionable solutions.

Communication: Strong communication skills are the key to effectively presenting ideas and persuading stakeholders.

Teamwork: Consulting projects often involve collaboration with others, so it's vital to be able to work well in diverse teams.

Adaptability: The ability to quickly pivot and adjust your approach is essential when working on multiple projects with varying challenges.

Industry expertise: Building a strong foundation in your chosen domain will make you an attractive candidate to potential clients.

Networking: Establishing professional relationships is key to finding opportunities, getting referrals, and staying connected in the consulting ecosystem.
Education & Certification
Although consulting firms hire individuals with diverse educational backgrounds, a bachelor's or master's degree in a relevant field (like business, management, or finance) is typical. Higher-level education, such as an MBA or a PhD, can be a significant advantage, especially when seeking opportunities in management consulting. In addition to formal education, obtaining certifications like Project Management Professional (PMP) or Certified Scrum Master (CSM) can help accelerate your career.
Finding Opportunities & Networking
To find job opportunities in consulting, leverage various resources such as company websites, online job boards, and career fairs. Networking is an indispensable part of landing a consulting job. Remember these tips to expand your professional network:
Attend industry conferences and events.

Join LinkedIn groups related to consulting and participate in discussions.

Leverage your existing connections to seek referrals.

Consider joining a professional consulting association or organization in your field.
Preparing for the Consulting Interview
Consulting interviews are known for being rigorous and demanding. Here are some preparation tips to ensure you make a great impression:
Research the firm: Learn everything you can about the consulting firm, their values, projects, clients, and culture.

Practice case interviews: These are the cornerstone of consulting interviews and involve solving a hypothetical business problem. Choose relevant cases from resources like Victor Cheng's Case Interview Secrets, and practice your problem-solving skills.

Behavioral questions: Prepare answers for common behavioral questions that demonstrate your leadership, team collaboration, and adaptability.

Dress professionally: A polished and formal appearance is advantageous in projecting confidence and credibility.
Continuous Learning & Growth
Once you land a consulting job, the journey of growth and learning continues. Keep yourself up-to-date with industry trends and changes, invest in relevant certifications and training, and seek feedback from colleagues and managers to continuously improve.
Breaking into the world of consulting can be challenging, but with the right blend of dedication, determination, and preparation, it can be a rewarding and fulfilling career path. By understanding the consulting industry, developing essential skills, gaining relevant experience, and networking effectively, you'll be well on your way to a successful career in consulting. Remember, the pursuit of knowledge and growth never ends - keep learning and refining your skills, and you'll thrive amidst any challenge. Happy consulting!