The Evolution of Marketing Analytics
An important subset of business intelligence is marketing analytics, the data-driven processes, methods and techniques that serve increase marketing's efficiency and effectiveness.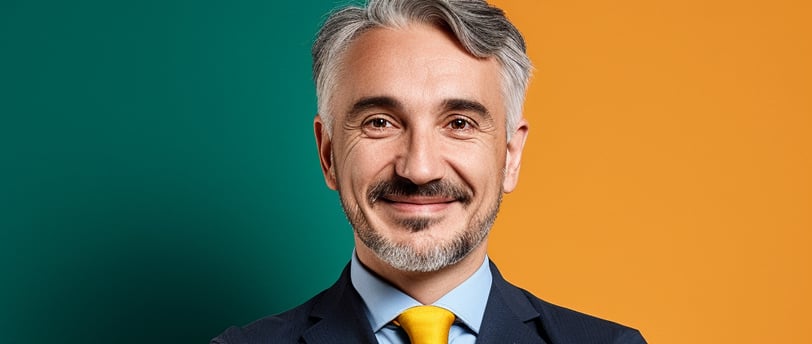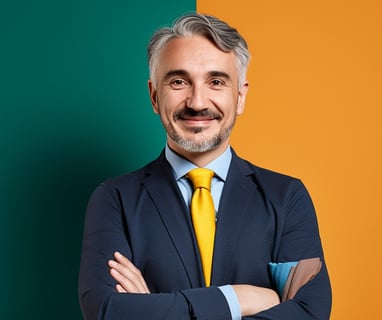 Marketing analytics, which is an important part of business intelligence, involves data-driven processes, methods, and techniques that help increase marketing efficiency and effectiveness. While a lot of this work still relies on traditional, non-tech-driven methods, technology is playing an increasingly crucial role in improving and optimizing marketing, and in providing more accountability.
Though there is still a gap between what marketers need and do, and how technologists think and plan, marketing analytics present challenges that technology can help to address. To meet these challenges in today's complex consumer world, an integrated marketing analytics process model has been established. This model fits into a corporate business intelligence system, and has been gaining increasing support as more businesses integrate systems for data collection, storage and access, as well as tools, techniques and methods that marketers require.
The Difficulty of Assessing the Effects of Marketing Through the Combination of Art and Science
How can organizations ensure that their advertising and marketing investments are being used effectively to influence consumer behavior and attitudes, leading to an increase in sales? Many direct marketing firms, whose data-driven approach allows them to measure consumer response to individual coupons and discounts, have had success in this area.
In today's business landscape, marketing is no longer a simple task. Rather, it is a complex discipline that combines art and science. Companies still spend huge amounts of money on marketing initiatives such as creating brand awareness, influencing attitudes, and encouraging the adoption of new products and services, but they often don't know the exact relationship between costs and effects. This has caused a heightened pressure within corporations to make marketing more quantifiable and less of a guessing game. Corporate leaders want to know that their marketing dollars are being used efficiently, and there is an increasing need to be held accountable for these expenditures. To address these concerns, the concept of return on marketing investment has been developed, allowing marketers and advertisers to better understand their return on investment in order to maximize their marketing budget.
Better tools and methods are required for marketing optimization and accountability
In the past, companies have traditionally relied on anecdotal evidence, marketers' experience, and basic tools to create, implement, and evaluate their marketing strategies and tactics. This was viewed as a necessary expense with no real return. However, today, Marketing Return on Investment (ROI) is becoming the new standard. It involves the use of proven measurement methods and statistical techniques to measure and analyze marketing spending and produce quantifiable results. It also emphasizes the use of numerous analytical and measurement techniques throughout the marketing process to optimize results.
A substantial number of marketers are increasingly keen on utilizing their comprehensive marketing databases to figure out the distinct contribution to sales of various marketing tactics. This was shown in the 2004 Report from the Association of National Advertisers and Forrester Research, called The State of Marketing Accountability. Nevertheless, only a few are effectively executing or utilizing the costly and intricate statistical modeling techniques that are currently being advertised, because of inadequate data quality, integration costs and apprehensions, and unreliable, irrelevant outcomes. Other numerical marketing assessment, measurement and planning approaches have also arisen (some with roots in agriculture, psychology and education), and the requirement for them is increasing.
In order to gain an accurate understanding of marketing's impact, complex statistical modeling is necessary for taking a holistic view. However, marketers should also be able to analyze the effect of their strategies on a specific campaign or even single message, across all media and communication channels, and sometimes across multiple brands and services.
Assessing the Effectiveness of Marketing
Marketers today are measuring the incremental impact of marketing on changing attitudes, behaviors or the bottom line using the Longwoods Quadrant Map (LQ). This map (seen in Figure 1) delineates the four primary types of measurement used in marketing and advertising: Qualitative, Quantitative, Diagnostic, and Predictive. Although these measurement types may overlap or appear arbitrary, they provide insight into the strengths and weaknesses of the methods, tools, and techniques being used to measure the impact of marketing.
Marketers generally do not use the third level of the Longwoods map very often, but it is the most dynamic, actionable and understandable way to measure and evaluate the effects of marketing. ROI Marketing tests and controls provide an understanding of the interactive effects of complex multi-channel marketing and communications programs, and also connect the results of a campaign to the extra revenue it brings in. This method covers description, interpretation, and explanation, and is the foundation for the fourth level, which is prediction.
The ultimate goal of many marketers is to reach the final level of prediction. ROI Marketing is a generative force that allows marketers to gain evidence of the success or failure of a marketing campaign, and differentiate between success and failure factors. The final goal is construct validation, which is achieved through empirical methods, not econometric modeling, which attempts to analyze reality. Econometric modeling is valuable in planning and making decisions, but is not a substitute for directly testing and evaluating the daily activities of marketers, such as creating, planning, and managing marketing and communications campaigns.
Recent advances in database technology, CRM/Business intelligence, and data mining have enabled the development of highly sophisticated predictive modeling techniques. This has created an opportunity to move away from the traditional, experience-based, subjective approach to marketing research and performance evaluation. To capitalize on this opportunity and meet the demands of modern business, a process-based approach to marketing performance evaluation and optimization is needed. By infusing market research and measurement techniques and methods at the strategic, analytic and tactical levels, companies can optimize within the marketing function at the campaign, flight or customer levels. Additionally, such an approach enhances accountability by providing insights and metrics to the corporate business intelligence stream.
This marketing optimization process has two main components: the marketing campaign (strategy, planning, and tactics); and research conducted at pre, post and long-term measurement points. Additionally, an ROI Marketing method is used to tie holistic marketing impacts to sales, diagnostic and analytics are used to evaluate current marketing campaigns and optimize future ones, and an enhanced brand tracking component is put in place to measure success beyond short-term sales.
Linking marketing metrics to corporate brand/finance valuation, business process measurement, and executive reporting (business intelligence and KPI dashboards) is an integral part of marketing accountability. This includes: asset valuation, where key measures of the brand are linked to corporate financials; business process integration, which links marketing process flow and outcomes with other corporate functions/activities such as customer service, supply chain, accounting, administration, and balanced scorecard; and C-level reporting, where corporate and business dashboards are created, built, and populated with integrated business performance management metrics.
We have created a double closed-loop system which enables (in the inner loop) a continual optimization of marketing and advertising campaigns/flights, while producing marketing metrics that are connected to corporate-level valuations, business process management, executive reporting of important metrics across the company, and finally back to marketing resource planning and assessment (the outer loop).
This framework provides an appropriate platform for brand/finance metrics and forecasting calculations, mixture (portfolio and decision-support) modeling and enhanced brand/ROI tracking. It also supports credible, valid and useful research designs found in testing, Six Sigma measurement and Marketing ROI methods. All of these powerful techniques and tools of research, measurement and statistics are used to their full potential to drive, integrate or move the marketing effort forward to more efficient spending and effective outcomes, higher-level corporate accountability and ultimately, corporate valuation. By better understanding the needs of marketers and integrating technology and marketing science, business intelligence will continue to play an increasingly important role in corporate success.